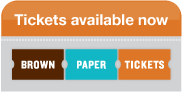 COME ONE, COME ALL for this Community Event!

Sweethearts, solos, friends, relatives, casual, fancy, whatever you want it to be! Join us for a buffet like you've never seen or tasted before.
Seating from 5-9pm
3-course hybrid buffet-style dinner with fresh, locally-source and from-scratch prepared foods.
Craft cocktails, beer and wine available at the bar (a la carte pricing).
Click link above for details, info and ticket pricing.